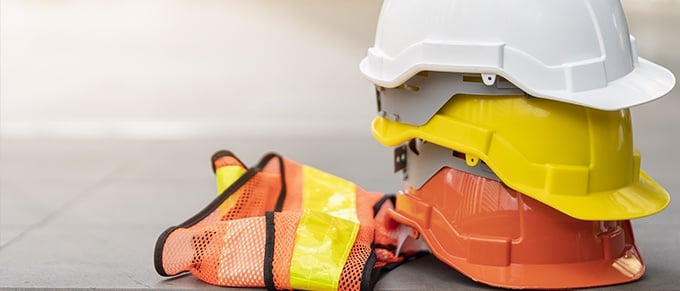 There's not an aspect of daily life that hasn't been changed by COVID-19. The way we shop, learn and entertain now has a continual element of uncertainty attached.
Work can be especially worrisome, even in good economic times. These days, you may be concerned about going to work for fear of illness, or you may feel insecure about the permanence of your current job. Maybe you would like to make a job change but are doubtful that you and a roofing career are a good match.
Regardless what your hesitation may be, we can allay all your fears and make you excited about a career at Roberts Roofing!
Here are six reasons why you should join our team:
1.) Longevity. Roberts Roofing has been in the business of commercial and industrial roofing for 40 years. During that time, we've weathered numerous storms (literally) and managed to thrive, primarily due to the reputation we've built as an industry leader among commercial roofing contractors in Cleveland. Commercial roofing is considered essential; we're not going anywhere, so you can feel secure in a long-term career with us.
2.) Safety. Because we started our business at a time when safety was not the priority it is today, we've often led the way in implementing important roofing safety measures. We provide certified training and licensure in the areas of fall protection, fire safety and the use of power equipment. We've also implemented the recommended COVID-19 safety measures. We've taken every precaution to ensure the health of all our employees, whether they work inside or outside.
3.) Team atmosphere. We value our employees! When you work for us, you are part of a team that receives the most competitive salary and benefits in the industry, including healthcare, 401(k) with company match, profit sharing, quarterly bonuses, vacations and more. We offer many opportunities for training and career advancement. There are also intangibles that many other companies and industries don't provide, like our family atmosphere, the sense that you are heard and appreciated and the feeling of accomplishment in seeing the direct results of a hard day's work.
4.) Technology leadership. We are an industry leader in roofing technology. We routinely invest in the most state-of-the-art equipment available and currently boast over $2 million in professional equipment. We hold weekly "toolbox" meetings where we discuss the latest roofing techniques, materials and machinery. Our up-to-date capabilities mean that no two jobs are quite the same, and you'll never be bored. One day you might be on an aerial work platform, and one day you might be installing a "cool" roof.
5.) Environmental and social consciousness. We are a leader in sustainability. In fact, the roofing industry has been at the forefront of sustainability with energy-efficient cool roof technology and zero-waste jobsite policies. We aim to be environmentally as well as socially conscious and strive to achieve diversity throughout our home office and roofing job locations.
6.) Industry advantages. Roofing as a trade offers many advantages over academia and white-collar professions. Despite a shift in the popularity of construction trades as a career, roofing offers all the benefits we've outlined above and then some. A roofing career brings a lot to the table, including the opportunity to move up the ladder in a rewarding career path with solid, steady income potential. Furthermore, you can start earning a good wage rather than incur massive student loan debt.
If we've caught your attention, you're in luck. We are currently hiring applicators, installers, foremen and repair technicians. We're looking for employees with a good work ethic and a desire to grow within a rewarding career. While we are happy to find good workers with roofing experience, we also welcome novices who are ready to train and learn about the roofing industry.
Interested in a Career with Roberts Roofing?
To see our open positions, please visit the Careers page on our website. You may also fill out the form on this page and a member of our team will be in touch, or call us at 440.946.2233 to learn more about a roofing career with a premier commercial roofing contractor.
Roberts Roofing has been a leading provider of innovative commercial and industrial roofing solutions in Cleveland, Ohio since 1981. We provide commercial roof repair, replacement and maintenance to serve companies of all sizes in Ohio and the surrounding region. We offer a combination of technical expertise, custom solutions and quality workmanship in every project.