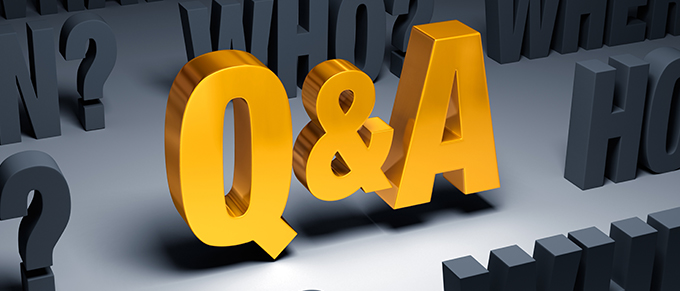 As commercial and industrial roofing contractors in Cleveland, Ohio for more than 40 years, the professionals at Roberts Roofing Company have fielded a wide array of questions from customers, ranging from inspections and maintenance needs to roof replacement costs and warranties. Chances are, you might have some of the same questions about the flat roof that covers your commercial building.
We thought we would share the most frequent questions we receive with answers that should provide you with some useful information.
1.) How much will a roof replacement cost?
Understandably, this is the most common question we hear. The actual cost to replace a commercial roof system depends on several key factors, including the size of the roof being replaced and the type of new roof system being installed. Currently, the two most common roof systems are built-up asphalt and single-ply membranes. A Roberts Roofing professional can easily walk you through the system selection process for a commercial roof replacement.
2.) How do I hire the right professional roofing contractor?
While a simple online search can provide you with a list of commercial roofing contractors in your area, how do you decide who to call? The most important information on local commercial roofers can found by checking with reputable roofing manufacturers. Respected, top-quality manufacturers like GAF, Soprema and Johns-Manville write roofing specifications and warranties and make the materials that a competent and professional commercial roofer will apply to your building.
Many manufacturers require some level of training or certification to apply their materials, so they can provide you with a list of roofers in your area they would recommend to install their products. Roberts Roofing is either certified by or actively trains with all the major commercial roofing manufacturers.
3.) Do I need to replace my entire roof?
You do not "have to" replace the entire roof system, though it is recommended when financially possible. The benefit of replacing the entire roof system at once is that you get a single warranty document pertaining to the entirety of the new roof system. It is also more cost-effective to have the job started and completed at once.
You will want to make certain that your commercial roofing contractor will complete the entire job. For example, Roberts Roofing will not leave a roof replacement job until it has been entirely completed according to contract—no jumping in between jobs. When budgets are a concern, a common alternative is to divide the roof replacement into halves, doing one half per year in succession.
4.) What is the warranty on a commercial roof?
Commercial roof warranties vary anywhere from one to 30-plus years—it all depends on the new roofing system being applied. For example, a common roof system applied by the professionals here at Roberts Roofing is the GAF single-ply .060 TPO roof system. This system is applied with specific materials from the GAF Corporation and can only be installed by GAF-certified professionals to qualify for the warranty.
The roof spec guarantees a complete, no-dollar-limit manufacturer's warranty for 20 years. This spec can be modified by swapping out certain materials for thicker materials as well as different fastening requirements to achieve a warranty of 30 years.
5.) Why do I need to have regular roof inspections?
Roof inspections are critical acts of maintenance that are absolutely necessary to prolonging the life of your commercial roof system. Roberts Roofing recommends two inspections per year, with any necessary repairs made during those times. These inspections are best performed in the spring and early fall. Regular maintenance and inspections will reveal and allow for the repair of any damage or potential issues that could compromise your roof system.
Do you have additional questions about your commercial or industrial roof? We welcome you to download our free e-book, The Commercial Building Owner's Guide to Roof Replacement, to learn more.
Roberts Roofing Company has been a leading provider of innovative commercial and industrial roofing solutions in Cleveland, Ohio since 1981. We provide commercial and industrial roof repair, replacement and maintenance to serve companies of all sizes in Ohio and the surrounding region, offering a combination of technical expertise, custom solutions and quality workmanship to every project.
To find out more about selecting a commercial and industrial roofing contractor in Cleveland, Ohio, simply fill out the form on this page and a member of our team will be in touch. Or, you may call us at 440.946.2233.