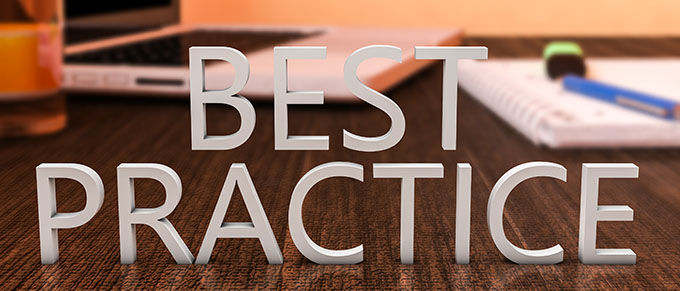 As everyone at Roberts Roofing prepares to gather around our family tables this Thanksgiving, we reflect on 2023 with a strong sense of appreciation and gratitude—and we look forward to exciting things ahead for our company and our customers in 2024.
Since this blog post is appearing around the Thanksgiving holiday, we thought it would be appropriate to give thanks—specifically, for the top-five customer practices that (a) promote a healthy and long-lasting commercial roof, (b) ensure the seamless repair or restoration of your commercial roof, or (c) streamline the process of reroofing your facility.
Practice #1: Proactively looking for signs of damage.
With winter just around the corner, commercial building owners would be wise to proactively look for signs of damage to their flat commercial roofs in Northeast Ohio. By spotting a problem early, you could avoid spending thousands of dollars on major roof repair or replacement of your flat roof.
What should you look for?
Damaged Flat Roof Flashing. The roofing material that runs along the edges of your roof prevent water or other debris from compromising your system. Is your flashing bent, rusting or otherwise damaged? If so, water could seep into your commercial roof system. By addressing this problem as soon as possible, you can either prevent or keep water damage to a minimum.
Cracked or Blistered Commercial Roof Surface. Check for cracking, bubbles or blisters on your roof surface; this could be a sign of trapped moisture, and that can lead to leaking.
Commercial Roof Leaks. Check for ponding or standing water. It's normal to have some standing water after a storm; but that water should drain or evaporate within 48-72 hours. If not, it can on lead to major leaks and cause premature aging of your flat roof.
Interior Water Stains. Sometimes, problems are evident within your commercial or industrial building. If you notice a water stain on the ceiling or walls of an upper floor, it's time to investigate the possibility of damage to your roofing system.
Mold/ Smell Odors. Mold or foul odors could result from water breaching your roofing system, or perhaps the exterior of your building.


Practice #2: Actively preparing your flat roof for the winter.
The brutal winters here in Northeast Ohio are no time to find out that your flat commercial roof is damaged. That damage may be minor; but it also may require substantial repairs, or even replacement. If left untouched, it could cause leaks that damage interior spaces, furniture, merchandise and critical business systems.
For commercial and industrial building owners, there are steps you can take now to help ensure your flat roof can survive the winter ahead.
Clean your flat roof. Discard leaves, twigs and debris that cover your roof's surface. Even layers of dirt can lead to mold and mildew forming on a roof membrane. Remove obsolete equipment that has the potential of causing damage in high winds. Look around for other loose parts that can wreak havoc in high wind conditions.
Check your gutters. Make sure your gutters and downspouts can withstand larger volumes of water, snow and ice. In fact, be absolutely sure you have the right gutters in the first place. We have found residential gutters on commercial building that are not made to withstand the amount of drainage a flat roof will have in the winter. Check for sagging or overflowing gutters. If water is constantly running down the gutter edge, it can eventually infiltrate the foundation of the building.
Don't let small leaks cause large leaks. Now is the time to pay attention to what happens after a heavy autumn rain. Do you see pooling water that is not draining the way it should? Take a good look at your seams and sealants. Melted snow can seep into any open cracks and seams. When it refreezes, any crack you have will widen and increase the chances for leaks and even interior mold.
Mitigate freeze-thaw damage if or when it occurs. Nothing can damage the integrity of your commercial roof more than the expansion and contraction that results from repeated freezing, thawing and refreezing. This is why it's essential to check roof flashing for defects and correct sealing problems at penetrations. By having an inspection now, you can avoid membrane splitting, seam separation and other deterioration.


Practice #3: Being open to considering roof restoration as an alternative to repairs or replacement.
Repair and replacement are not the only remedies to roof problems. Restoration can allow you to cost-effectively gain more life from your existing – and still sound – roof. Consider the benefits of roof restoration before making the decision to replace your entire roof.
Cost savings. Sometimes, replacement is the best decision to make; but restoration – which requires less labor and materials – costs less than half of a total roof replacement.
Longer depreciation period. The federal government expects you to depreciate your roof over 39 years, so it is advantageous for you to extend the life of your roof, as long as you're not looking at numerous additional repairs in the near future.
Cool factor. "Cool roof" solutions, such as those available from Roberts Roofing Company, lower the temperature of your existing roof.
Tax benefits. Restorations are financed through maintenance rather than capital budgets, which is a strong tax advantage. As a maintenance expense, a roof restoration means you can immediately expense your costs. Further, depending on where you live, there could be more tax advantages in the form of tax credits and rebates available for energy-efficient improvements.
Safety. With some roofing systems, restoration can upgrade your roof to a Class A fire rating. You'll enhance the safety of your building—and you may also be able to lower your cost of insurance.
Heat efficiency. Since some coatings are highly reflective, they can greatly increase solar reflectivity, which can significantly reduce interior coating costs.
Additional warranty. Many restoration systems are warranted through the manufacturer for up to 10-15 years. Be sure to find out how many years your restoration would be covered.


Practice #4: Planning ahead for when roof replacement is imminent.
If repair or restoration aren't practical options, the time may have come to replace your commercial roof. There are many moving parts when it comes to replacing your commercial roofing system, so knowing what it takes to get the job done right, and how much it will cost, is a great way to plan ahead before the first phases of replacement begin. Planning steps include:
Research the current roofing specifications. There are many options and varieties available when replacing a commercial roof. Some specifications in use at the moment are single-ply TPO, acrylic coatings, and tried-and-true built-up asphalt. Understanding the basic process of applying these materials will allow you to better understand your options once they are quoted.
Select a qualified contractor to perform a survey and provide a quote. Contact at least three contractors when planning on having your roof replaced, and ask plenty of questions about materials and specifications, as certain contractors may be more skilled in one roofing specification than another. The best contractors are skilled in multiple roofing specifications.
Start budgeting. When compared to many other commercial building projects, commercial roofing can be a pricey endeavor. Given an unstable and evolving economy, understanding the scope and long-term benefit of replacing your commercial roof system greatly outweighs the costs of fixing problems that result from a derelict roof. Therefore, it may be wise to start saving this winter.


Practice #5: Maintain, maintain, maintain.
Careful maintenance of your new commercial roof will identify issues before they become major problems. While you may some incur some short-term costs to maintain your roof, investing in ongoing maintenance now will provide significant cost savings and add years to the life of your new roof. By conducting maintenance at regular intervals, you can have confidence that you are protecting all of your valuable assets inside the building.
Roberts Roofing Company strongly recommends yearly maintenance for your new commercial roof system as well as preventive maintenance for your existing commercial roof system. Once in the fall and once in the spring is a good rule of thumb, and remember annual maintenance with inspection WILL PROLONG THE LIFE OF YOUR ROOF!
We hope you found our top five customer practices informative. From everyone at Roberts Roofing, best wishes to you and your family for a happy Thanksgiving!
Roberts Roofing Company has been a leading provider of innovative commercial and industrial roofing solutions in Cleveland, Ohio since 1981. We provide commercial repair, replacement and maintenance to serve companies of all sizes In Ohio and the surrounding region, offering a combination of technical expertise, custom solutions and quality workmanship for every project.
To find out more about selecting a commercial roofer in Cleveland, Ohio, simply fill out the form on this page and a member of our team will be in touch. Or, you may call us at 440.946.2233.