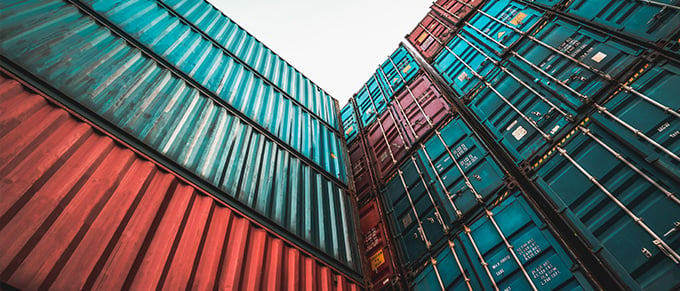 American businesses and consumers alike are adjusting to a pandemic economy that is markedly different from economies of the past. While you may have money to spend, what you want to spend it on is – more often than not – out of stock, on backorder or otherwise unavailable.
The same crippled global supply chains that are limiting options at your local retail store and postponing delivery of the new car you ordered are causing complications for the roofing industry. If you are planning for a new commercial roof or anticipating roof repairs in the near future, here is what you need to know to ensure you aren't blindsided by unexpected costs or delays.
The State of Commercial Roofing
The current supply chain shortage can be traced back even prior to COVID-19 to the 2018 steel tariffs. When the pandemic hit, companies that supplied roofing products were already scrambling to find domestic sources of steel. The COVID-19 surge then caused supply limitations to the wide array of raw materials that go into the components of a roofing system.
Roofing systems require metals like steel, copper and aluminum for elements such as shingles, flashing, plates and fasteners. Wood is required for decking and asphalt for rolls and hot tar. Materials like polycarbonate go into roofing sheets, insulation board is composed of polystyrene and polypropylene is a main component of TPO and EDPM systems. Finally, there are nails, sealant and other supplies that contribute to the installation of a commercial roof. The global supply chain shortage, which was exacerbated by the wrath of Hurricane Ida and recent ice storms in the south, has limited the availability of these types of roofing materials and supplies, which in turn has resulted in skyrocketing costs and delayed projects.
Despite the current feel of gloom and doom, the good news is that America's supply chain struggles may have provoked a move toward reshoring manufacturing in order to encourage domestic supply chains. For the time being, however, the news from suppliers of roofing materials is that supply shortages will persist through 2022. Thus, the onus is on roofing contractors to effectively manage customer expectations.
Should You Forge Ahead with Your Commercial Roof Plans?
The pandemic forced Americans into decision-making that separated needs from wants. While some expenditures like travel, entertainment or certain home renovations are relatively easy to put off, others are not.
Choosing to delay a commercial roof repair or replacement can result in a variety of consequences, including:
Leaks that will only worsen if not repaired
Damage to the building's interior and structure
Growth of mold and mildew
Increased energy bills
Decreased property value
Impaired worker safety
Ultimately, putting off your commercial roofing project can result in greater damages and higher costs. While the supply of roofing materials has been drastically altered by supply chain issues, roofing projects are still being completed. Selecting a knowledgeable and experienced commercial roofer can facilitate your roof completion.
What You Need to Know
Roberts Roofing has been providing commercial and industrial roofing services since 1981. While we've never experienced a supply shortage quite like our current circumstances, we have seen it all when it comes to repairing, restoring and replacing commercial and industrial roofs.


A commercial roofing project performed by Roberts Roofing includes our pledge to provide a combination of technical expertise, custom solutions and quality workmanship for every roof. We strive to create customer satisfaction with every job, and here are some ways to help us maximize your experience:

1.) Be aware of how the global supply shortage may affect your commercial roofing job. Initial cost estimates may change due to the current volatility of material pricing. After a contract is signed, material pricing is subject to change; however, our labor prices are fixed.

2.) Don't delay in locking in our services. Once you've signed a contract, roofing materials are ordered immediately, minimizing the risk of large price fluctuations.

3.) Maintain contact with us. We may need to communicate changes or obtain approvals, and your quick response is critical to maintaining schedules and minimizing additional costs.

4.) Be familiar with your contract. Ensure that you understand areas including the scope of work, duration of the project and payment schedule as well as provisions for unforeseen circumstances.

Roberts Roofing can help you solve your roofing issues and fortify your commercial building. We perform year-round emergency commercial roof repair following severe storms, fire and other catastrophes as well as comprehensive inspections and maintenance to extend the life of your roof.

To learn more, contact us at 440.946.2233 or fill out the form on this page and a member of our team will be in touch.