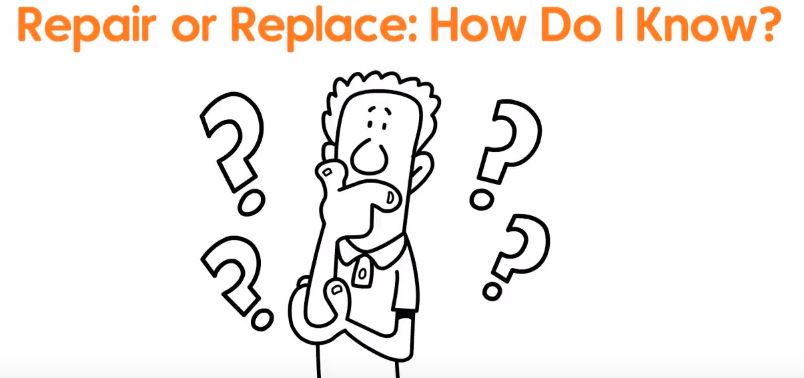 As a commercial building owner, do you recognize signs that your flat roof is in need of repair? How do you determine whether it is more cost-effective to replace your roof? Recognizing that your commercial roof is one of your most expensive investments, we at Roberts Roofing wanted to make it easy for you to answer these questions.
In two brief, animated, whiteboard videos, we answer these questions and more.
By watching Warning Signs of Commercial Roof Damage, you will be better equipped to spot the early signs of roof damage, which can save you thousands of dollars. In just two minutes, you'll learn about important red flags to watch for, as well as the value of twice-yearly commercial roof inspections.
Our video Is it Time to Replace Your Commercial Roof? provides five factors to consider when determining whether to repair or replace your roof. In just a few minutes, we provide the rule of thumb used when making this important decision. We address the location of roof damage, length of occupancy, timing for replacement, warranties and more.
Roberts Roofing is committed to providing commercial building owners with all the information they need to protect the investment over their heads. We understand that when you are considering repairs, replacement and maintenance, hiring the right professional roofing contractor is an important decision.
Above all, you will want to make sure you are hiring an experienced, reliable and professional company for long-lasting, cost-efficient results. Reliable commercial roofing companies will thoroughly communicate their approach to a job. We are happy to answer any questions you may have after watching our new videos, which are posted on our website.
Roberts Roofing Company has been a leading provider of innovative commercial and industrial roofing solutions in Cleveland, Ohio since 1981. We provide commercial repair, replacement and maintenance to serve companies of all sizes In Ohio and the surrounding region, offering a combination of technical expertise, custom solutions and quality workmanship to every project.
To find out more about selecting a commercial roofer in Cleveland, Ohio, simply fill out the form on this page and a member of our team will be in touch. Or, you may call us at 440.745.8578.