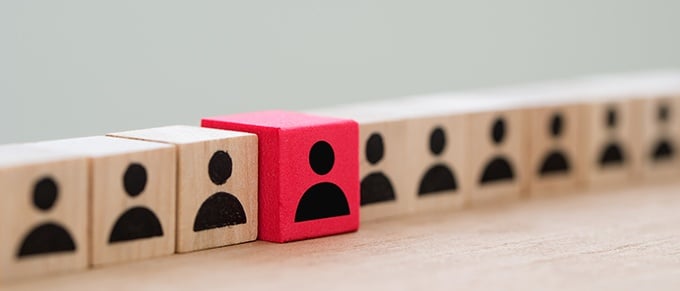 Commercial roof repairs – and complete roof replacement – are necessary expenditures to preserve the integrity of your building. However, the last thing a commercial building owner wants to deal with is a job that is done incorrectly, resulting in the need for further capital expenditures.
Problem: Flawed Commercial Roofing Jobs
So what can go wrong? In our experience at Roberts Roofing Company, we may be called in when a contractor cuts corners to save money, uses an improper application technique or selects the wrong materials for a specific roof type. A recent example is when a roofing crew applied asphalt products to repair a coated acrylic metal roof. This is a problem because the asphalt will eventually eat away at the acrylic coating it was applied over, resulting in more harm than good. Other problematic commercial roofing jobs include roofing over wet insulation or rotted decking.
Solution: Choose an Experienced Commercial Roofing Contractor
A good antidote for preventing these problems is to hire the right commercial roofing contractor. Whether you are considering commercial roof repair, replacement or maintenance, you'll want to choose an experienced, reliable company for long-lasting cost-efficient results.
First, make sure you are hiring a commercial roofing contractor. While there are many qualified residential roofing contractors, that doesn't mean they have the ability to properly install a commercial industrial roofing system that will remain leak-free for 20 years or more.
Your commercial roofer should be in good standing with the top commercial roofing manufacturers, and have written documentation stating that they are approved contractors to install the manufacturer's roofing systems and provide the highest warranty available from that commercial roofing manufacturer.
Does the roofer have the commercial roofing equipment needed to complete your job? For example, we would use a crane to load a 500-lb. piece of equipment onto the roof rather than use a rope to pull it up. In fact, Roberts Roofing has invested more than $2 million in equipment to meet our customers' needs.
Make sure the roofing company is in full compliance with local, state and federal requirements and roofing guidelines. They should have up-to-date certification needed to complete specific roofing jobs and to operate the equipment they will be using.
In addition to getting references, ask for a list of jobs that are similar in size and scope to yours. In fact, ask as many questions as you can to help determine a good fit.
Last Word: Compare Bids
While most commercial and industrial building owners won't understand the specifics of roofing materials and application techniques, you should be able to compare the bids you receive.
If a contractor is coming in far below other estimates – remember that lower cost doesn't necessarily mean better quality – you need to do an apples to apples comparison about the roofing materials that will be used. You should expect your roofer to provide fair fees for your particular needs and to be very specific about costs for all anticipated materials and labor. Read The Commercial Roofer Customer's Bill of Rights for more information about what you should expect from your commercial roofing contractor.
Roberts Roofing Company has been a leading provider of innovative commercial and industrial roofing solutions in Cleveland, Ohio since 1981. We provide commercial roof repair,
replacement and maintenance services to serve companies of all sizes in Ohio and the surrounding region, offering a combination of technical expertise, custom solutions and quality workmanship for every project.
To find out more about selecting a commercial and industrial roofing contractor in Cleveland, Ohio, simply fill out the form on this page and a member of our team will be in
touch. Or, you may call us at (440) 946-2233.