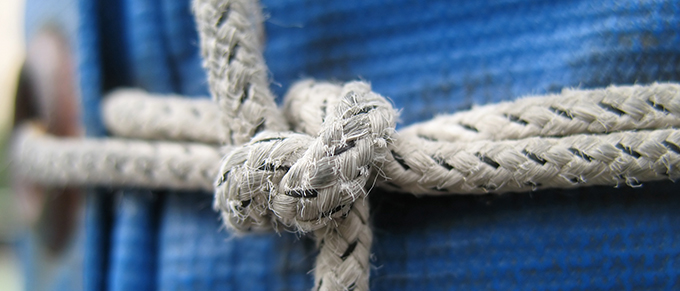 Northeast Ohio winters can be hard on any commercial roof, no matter what shape it is in. For example, constant freeze/thaw cycles can lead to trapped moisture in seams that can eventually cause leaks. When drifting snow melts, it can create great pressure on the roof, especially in seams.
Overall, flat roofs are more susceptible to leaks because they don't allow snow to easily slide off. Additionally, ice can be a real problem on flashings, seams and downspouts. So, what do you do when you spot signs that your roof is leaking this winter?
The good news is that there are ways to temporarily address these problems so that they don't lead to more costly repairs come spring. While access is obviously limited in the winter, there are a few quick fixes Roberts Roofing Company recommends to address winter leaks to buy you some time before your commercial roofer can provide a more permanent solution.
1) Manual Snow Removal: This might sound like a no-brainer, but let's face it—the more you let snow build up on your roof, the more susceptible your building will be to the problems we have identified above. Roberts Roofing is experienced in moving or removing snow from a problem area until a long-term solution is possible.
2) Tarps: It's a good idea to have large tarps on hand in case a problem arises when winter weather is too harsh for your commercial roof contractor to make an immediate repair. Tarps can be applied inside the facility to protect valuable and expensive equipment and furniture. If possible, tarps can be secured to rafters or other structural supports and divert leaking water to a better location.
3) Temporary Materials: Your professional roofer should be able to put down a temporary material that will stall or temporarily stop an active winter leak. The professionals at Roberts Roofing most commonly apply a variety of temporary materials that can slow or even stop a leak until we can apply a more permanent solution.
Commercial roof repair is an intricate process, even in ideal conditions. When you factor sub-zero temperatures, ice and snow into the mix, repairs become much more complex.
Should you discover leaks from your commercial roof during these winter months, Roberts Roofing will dispatch a professional to determine the best course of action for your particular issue.
Roberts Roofing Company has been a leading provider of innovative commercial and industrial roofing solutions in Cleveland, Ohio since 1981. We provide commercial repair, replacement and maintenance to serve companies of all sizes in Ohio and the surrounding region, offering a combination of technical expertise, custom solutions and quality workmanship to every project.
To find out more about selecting a commercial roofer in Cleveland, Ohio, simply fill out the form on this page and a member of our team will be in touch. Or, you may call us at 440.946.2233.