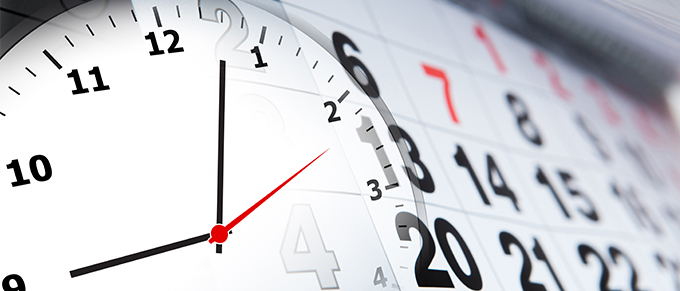 Commercial roofing is a complicated matter.
The truth is, there is no "one-size-fits-all" solution to commercial and industrial roofing. Many contractors want you to believe that they are the right one for the job—but how do you know? The short answer may be staring you in the face as the process goes on, and on, and on and on. Do you really want to have to look at the same roofing materials and equipment on your property for months at a time, with a partially finished product above your head? Sadly, this is the case for a lot of people who decide to replace their commercial roof system without asking one of the most important questions before doing so:
"How long is this going to take?"
There are many variables for determining completion time when replacing a commercial or industrial roofing system. Weather is the number-one factor. No reputable contractor is going to risk exposing the inside of a client's facility to any form of precipitation. Therefore, stretches of dry warm weather work best for roof replacement. This is why roughly 95% of the work Roberts Roofing Company does for customers is completed between the start of spring and the beginning of fall.
Your roofer should clearly communicate the specifics about which weather conditions would cause work to stop. For example, Roberts Roofing Company will not tear off any sections of an existing roof system if the forecast calls for a 40% or greater chance of precipitation. Special exceptions can occur; if a building is completely vacant inside or the section being replaced is due to be remodeled or is scheduled for modifications, then tearing off the roof with a chance of precipitation can occur, pending approval from facility ownership.
Roberts Roofing will always prepare you for the estimated amount of time we project a commercial or industrial roof replacement to take, not including unpredictable weather, of course. As you would expect, the larger the roof, the more days it will take. Another important factor is the specification for the new roof being applied. A roof recovery (i.e., roofing over the existing roof system) will go considerably faster than a complete tear-off and replacement project.
You should expect a commitment from your commercial roofer. In other words, when the company you hire starts the job, it should stick with it. One important factor that sets us apart from many commercial roofing companies is that once we begin a job – be it a repair or a total replacement – we remain on site until completion; no jumping around between clients!
Whether it's a repair or roof replacement, always ask your roofing contractor two simple questions in advance:
How long will the job take from the day of setup to the final day of download (weather pending)?
Will you remain on my job until completion?
By asking these questions up front, you won't have to look at the same old dump truck or material bundle in your parking lot for six months.
Roberts Roofing Company has been a leading provider of innovative commercial and industrial roofing solutions in Cleveland, Ohio since 1981. We provide commercial and industrial roof repair, replacement and maintenance to serve companies of all sizes in Ohio and the surrounding region, offering a combination of technical expertise, custom solutions and quality workmanship to every project.
To find out more about commercial roof replacement or selecting a commercial or industrial roofing contractor in Cleveland, Ohio, simply fill out the form on this page and a member of our team will be in touch. Or, you may call us at 440.946.2233.