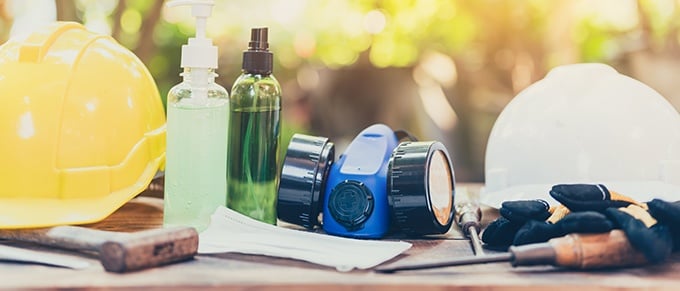 Industries throughout the nation – and the world – have been significantly affected by the COVID-19 pandemic. The economic shutdown in China, the original epicenter of the virus, has caused delays in receiving materials due to the lack of supplier diversification. In many cases, businesses have been unable to complete jobs on time, especially in the manufacturing and construction sectors.
At Roberts Roofing, we feel fortunate that we have been able to provide commercial and industrial building owners and facility managers with uninterrupted service. We source the vast majority of our roofing materials from U.S. suppliers, and therefore have not experienced any delays. For example, our roofing insulation board is manufactured right here in the Midwest, along with plants located in the southern United States. Various asphalt products are also developed right here in the U.S.
As we stated in our recent blog, commercial roofing work was deemed essential during the business shutdown in Northeast Ohio, and we moved quickly to incorporate safety practices to ensure customer and employee safety. We continue to follow the World Health Organization (WHO), CDC and Ohio safety guidelines and only enter our customers' buildings when absolutely necessary and in accordance with their safety mandates. We maintain a six-foot distance without exception and will not make any physical contact with objects on your premises without gloves. We go to great lengths to avoid any physical contact.
With so many distractions related to the COVID-19 outbreak, it might be tempting to delay maintenance, repairs and replacement, but keep in mind that your flat roof protects your business assets. Delays can easily turn minor problems into more extensive and costly repairs. Take advantage of the summer months to address issues before the wet fall season.
We appreciate your support of Roberts Roofing during these uncertain times. Understanding that you may have had to make adjustments in your business and personal lives, we will work collaboratively with you to schedule jobs around your schedule and at a safe social distance. We are committed to finishing each job on time, and you can count on us for timely updates.
Roberts Roofing Company has been a leading provider of innovative commercial and industrial roofing solutions in Cleveland, Ohio since 1981. We provide commercial roof repair, replacement and maintenance services to serve companies of all sizes in Ohio and the surrounding region, offering a combination of technical expertise, custom solutions and quality workmanship for every project.
To find out more about selecting a commercial and industrial roofing contractor in Cleveland, Ohio, simply fill out the form on this page and a member of our team will be in touch. Or, you may call us at (440) 946-2233.