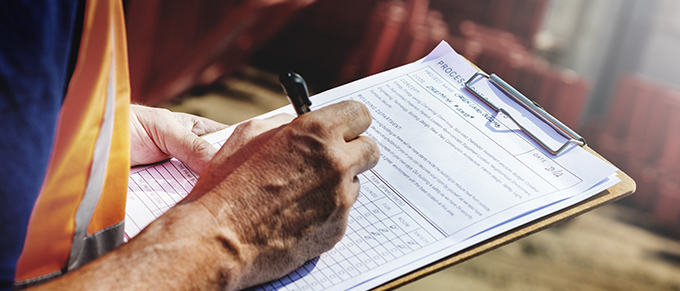 Commercial roofing is a serious job. Replacing your commercial roof system is not like replacing your bathroom sink—a little research and preparation can go a long way.
There are many moving parts when it comes to replacing your commercial roofing system, so knowing what it takes to get the job done right, and how much it will cost, is a great way to plan ahead before the first phases of replacement begin.
As a first step, you would be wise to research the current roofing specifications. Like nearly anything, commercial roofing technology and processes continually evolve. You will find there are many options and varieties available when replacing a commercial roof. Some of the specifications in use at the moment are single-ply TPO, acrylic coatings, and tried-and-true built-up asphalt. Understanding the basic process of applying these materials will allow you to better understand your options once they are quoted.
Before any roof job begins, you must first select a contractor to perform a survey and provide a quote. We recommend contacting at least three contractors when planning on having your roof replaced. Because not all companies are the same or contain the same equipment, training, and skills, getting multiple quotes provides variety and will ultimately result in the best value. Make sure to ask plenty of questions about materials and specifications, as certain contractors may be more skilled in one roofing specification than another. The best contractors are skilled in multiple roofing specifications.
Lastly, start budgeting. When compared to many other commercial building projects, commercial roofing can be a pricey endeavor. Given an unstable and evolving economy, understanding the scope and long-term benefit of replacing your commercial roof system greatly outweighs the costs of fixing problems that result from a derelict roof. Therefore, it may be wise to start saving this winter.
To learn more about selecting a commercial roofer in Cleveland, Ohio, simply fill out the form on this page and a member of our team will be in touch. Or, you may call us at 440.946.2233.