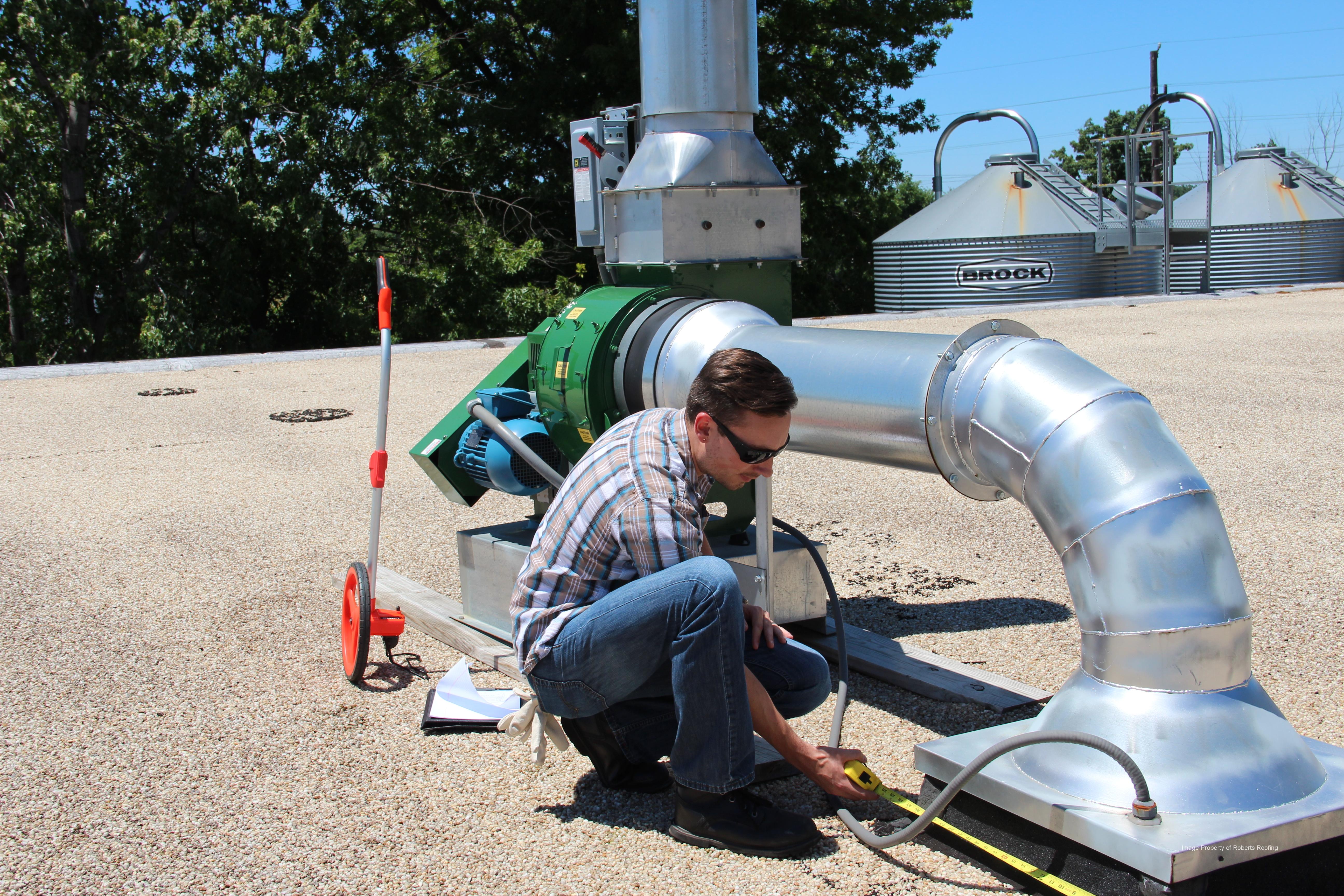 Congratulations—you're the proud owner of a new car. Along with the owner's manual you receive a schedule for maintenance checks. As long as you follow that schedule, your car is covered for specific repairs within a given time period. Besides, you've invested a lot of money in the vehicle, so you also want to make sure it continues to run smoothly.
Just like an automobile, a new roof is a large capital expense. Think about it—you wouldn't spend $30,000 or more on an automobile and never return to the service department. To get the most value out of your commercial roof investment, you need to maintain it. Manufacturer warranties require periodic maintenance with repairs, at the owner's expense, to maintain the warranty. Maintenance and periodic roof inspections will also increase the life expectancy of the roof system beyond the warranty period.
First Line of Defense
Think about the protection your roof is providing your business operations. If something goes wrong with the roof, chances are that at least one business process is interrupted. You want to count on your roof protecting your building from harsh weather elements and other unexpected hazards.
Repair Rather Than Replace
Regular inspections and maintenance of your new roof will, in many cases, isolate specific problems that only need a repair. Why take the chance of letting something develop into a bigger problem that necessitates the need for a total roof replacement?
Inspection Frequency
All commercial roofs, including new roofs, should be inspected every six months to ensure early detection of a problem. There are many external factors beyond your control that can contribute to damage—think in terms of severe weather, heavy foot traffic and accumulated debris from the surrounding area. Your contractor should look for signs of potential leaks, defects, and threats from surrounding trees or other equipment and anything else that inhibits adequate drainage.
Know Your Warranty
Get your manufacturer warranty in writing and be sure you understand what the warranty covers when your new roof is installed. Just as you would with your automobile, keep a careful record of all your inspections and any repairs made—you'll be glad you did in the long run.
Careful maintenance of your new commercial roof will identify issues before they become major problems. While you may incur some short-term costs to maintain your roof, investing in ongoing maintenance now will provide significant cost savings and add years to the life of your new roof. By conducting maintenance at regular intervals, you can have confidence that you are protecting all of your valuable assets inside the building.
Roberts Roofing Company strongly recommends yearly maintenance for your new commercial roof system as well as preventive maintenance for your existing commercial roof system. Once in the fall and once in the spring is a good rule of thumb, and remember annual maintenance with inspection WILL PROLONG THE LIFE OF YOUR ROOF!
Roberts Roofing Company has been a leading provider of innovative commercial and industrial roofing solutions in Cleveland, Ohio since 1981. We provide commercial repair, replacement and maintenance to serve companies of all sizes In Ohio and the surrounding region, offering a combination of technical expertise, custom solutions and quality workmanship for every project.
To find out more about selecting a commercial roofer in Cleveland, Ohio, simply fill out the form on this page and a member of our team will be in touch. Or, you may call us at 440.946.2233.