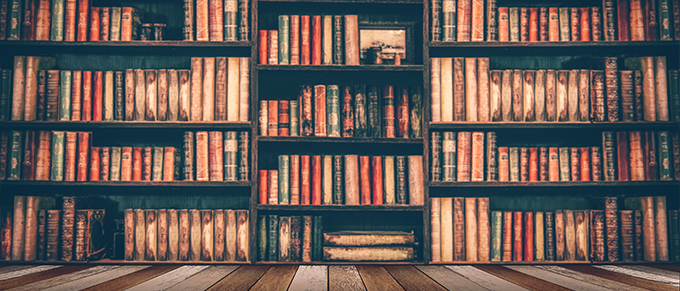 As one of the leading commercial roofing contractors in Northeast Ohio, Roberts Roofing is often called upon to tackle projects under unusual circumstances and at special places that call for unique solutions. This is the first in a series of blogs where we share some of these solutions and our approach to meeting our customers' needs.
The Challenge
In the fall of 2014, the Western Reserve Historical Society in Cleveland, Ohio was experiencing leaking issues in the genealogical center of its Research Library. This building holds priceless records dating back more than 400 years. Some of the records are one of a kind, and many are kept in environmentally controlled rooms.
Buildings and grounds manager Rich Arlesic needed a roofing solution that would last for generations—one that could be done quickly and without any risk of damaging the priceless documents stored inside. In addition to the need for roof replacement, the surrounding brick parapet walls were damaged and needed to be removed three feet down and rebuilt. Part of the roofers' scope of work was to keep the building watertight during this process.
Our Solution
Roberts Roofing Company specified a GAF Materials Corporation 30-year labor and material warranted roof system for the 13,500-square-foot roofing project. This roof system consists of: four plies of fiberglass felts and a fifth layer of a modified cap sheet over insulation; a ¼'' per foot slope with ½'' saddles between the roof drains; and a flood coat and gravel surface. Working closely with the masonry contractor, Roberts Roofing installed a temporary wall covering as the brick walls were being removed. After the walls were completed, Roberts Roofing installed a three-ply modified flashing material in hot asphalt and finally a 24-gauge Kynar finish coping metal.
Roberts Roofing started the project on October 15, 2014—not the best time of year in Northeast Ohio to begin such a sensitive project! But the library could not wait for spring as the leaking issues were becoming more critical. Roberts Roofing staffed the job with 10 of our best personnel, and we were able to successfully complete the project on November 17, 2014. Less than two weeks later, Northeast Ohio was under several inches of snow.
It's not uncommon for us at Roberts Roofing to work on complicated, intricate or special roof projects like this. The most important thing we do is to provide our customers with the best possible roofing solution in the most efficient manner. That's why we do what we do.
Do you have questions about your commercial or industrial roof? We welcome you to download our free e-book, The Commercial Building Owner's Guide to Roof Replacement, to learn more.
Roberts Roofing Company has been a leading provider of innovative commercial and industrial roofing solutions in Cleveland, Ohio since 1981. We provide commercial repair, replacement and maintenance to serve companies of all sizes in Ohio and the surrounding region, offering a combination of technical expertise, custom solutions and quality workmanship to every project.
To find out more about selecting a commercial roofer in Cleveland, Ohio, simply fill out the form on this page and a member of our team will be in touch. Or, you may call us at 440.946.2233.