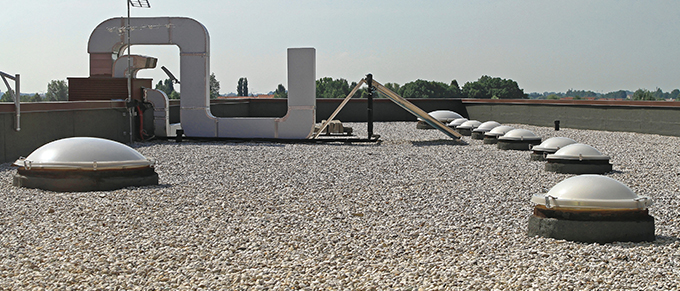 When it comes to major roof repairs or full commercial roof replacement, you will be making an investment in the future performance of your building. Once you decide to move forward and select a contractor, there may be one or two estimates that are significantly lower than the others. It's natural to want to save money, but for long-term savings, it's important to understand what the lower numbers might indicate.
Level of Expertise
Qualified professional roofing contractors have put in a substantial number of years perfecting their craft. They engage in continuous education to stay updated on commercial roofing systems, safety and technological advancements. As a result, they can quickly assess a problem and offer the best solutions. It's the old saying—you get what you pay for. Don't settle for less expertise because the cost is lower. There is great value in having an experienced crew to manage your project.
Safety First
As mentioned above, you are paying for contractors who stay updated on safety practices. Why should this matter to you? Quality roofers who continually educate their teams and work with OSHA compliance requirements will make sure the job site is also in compliance. They reduce the risk of accidents to their crew and possibly to your own employees. Don't accept lower bids from contractors who don't prioritize safety.
On-the-Job Training
When you review low-cost estimates, ask questions about the level of training the crew has. Think about it—a poorly trained crew could make costly mistakes during the installation process, or choose the wrong materials altogether. Will your roof pass inspections? Look for a company that conducts ongoing training. For example, at Roberts Roofing we conduct ongoing training for our employees. We bring in outside experts to train our team on roofing systems in addition to the training we conduct internally by senior members of our team.
Quality of Materials
You want your commercial roofing contractor to work as efficiently as possible to keep costs down. That makes sense. Just be sure that a low quote doesn't mean that the materials being put on your roof are inferior. For example, lower-tier membranes are thinner and in the long run, you'll have to reroof sooner than you would with higher-tier membranes. Don't cut corners with materials that will not bring value to your building.
Logistics and Communications
Ask for references and take the time to find out how the commercial roofer organizes a project. Every roofing job should be planned out to avoid inconvenience to the employees in the building. Does the roofing crew show up as promised? Does the contractor let the building owner or facilities manager know about delays? When will materials be delivered? Properly planned jobs matter. You can avoid inconveniences and costly delays by asking questions up front and making informed decisions.
These are just a few things to look for when considering major commercial roof work on your facility. As a commercial building owner or manager, it will be important for you to know exactly what costs, in detail, you can expect when contracting work for your commercial roof system. A quality commercial roofing contractor will be up front and transparent when providing proposals and quotes to a prospective customer.
Roberts Roofing Company has been a leading provider of innovative commercial and industrial roofing solutions in Cleveland, Ohio since 1981. We provide commercial repair, replacement and maintenance to serve companies of all sizes in Ohio and the surrounding region, offering a combination of technical expertise, custom solutions and quality workmanship to every project.
To find out more about selecting a commercial roofer in Cleveland, Ohio, simply fill out the form on this page and a member of our team will be in touch. Or, you may call us at 440.946.2233.