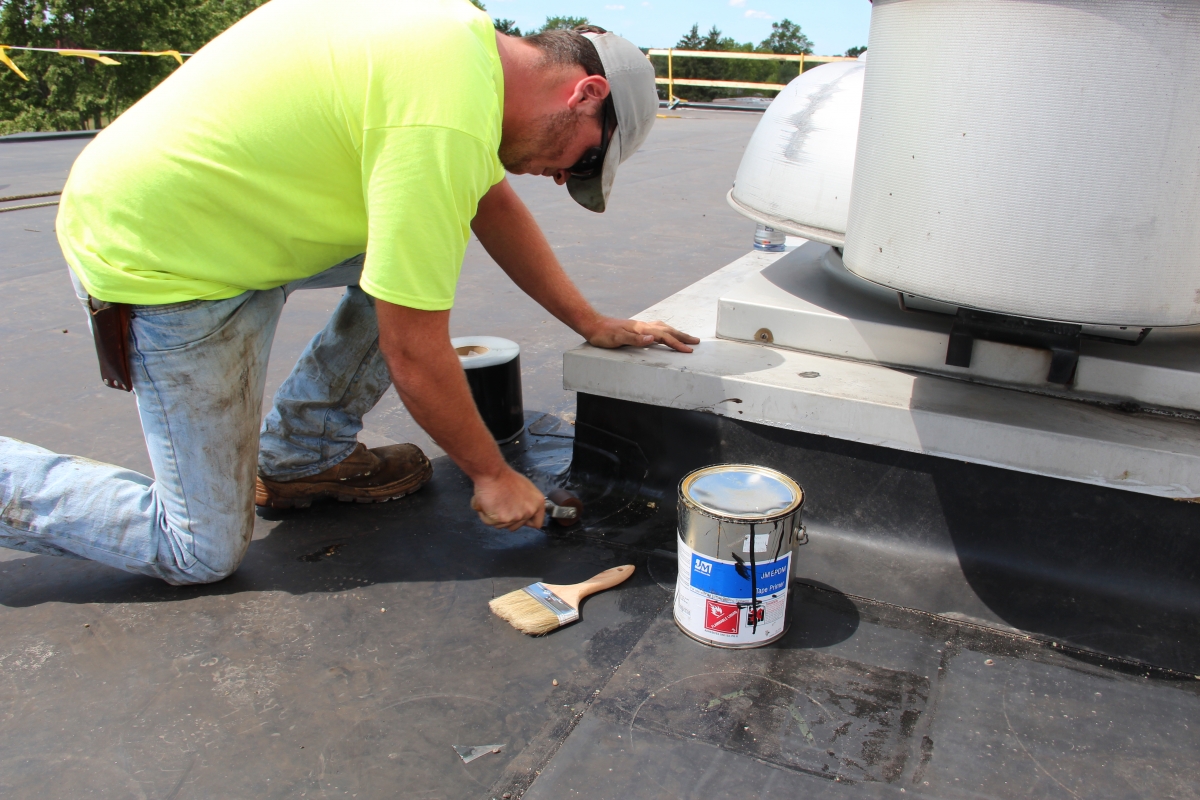 A commonly used analogy in the roofing business is that building owners should treat their commercial roof like their automobile. Routine maintenance is not only encouraged, but expected.
Like a car, there are various facets of roof maintenance necessary to prolong the life and quality of your commercial roofing system. You and the commercial roofing contractor should keep all records and full documentation of all maintenance that has been performed. Why is this important? If there is a warranty claim, the material manufacturer will contact the roofing company that installed the roof to see if regular annual maintenance has been performed—just like a mechanic would check to see if the oil has been changed if a car was having engine problems.
Here are few avenues that Roberts Roofing Company takes when performing a seasonal commercial roof maintenance on a built-up asphalt commercial roof system:
Soil stack leads, HVAC penetrations and skylights will be inspected for cuts or holes and resealed where required with appropriate materials.
Sealant voids in termination bars, counter-flashings and parapet caps will be touched up as required.
Tears, splits and breaks in the perimeter and internal membrane flashing systems and flashing strip-ins will be repaired with appropriate repair materials.
Visible membrane defects, which may allow water into the roofing system, will be repaired with the appropriate repair materials.
Check and re-secure drain bolts and clamping rings. Check strip-in around drain leads and gutter flashings; coat with approved mastics if required. Make sure gutter downspouts are secure and free of any debris.
This type of seasonal maintenance is recommended twice a year, mainly in the fall and the spring, and can drastically prolong the life of your commercial roof system, as well as save you thousands of dollars in major roof repairs.
To learn more about selecting a commercial roofer in Cleveland, Ohio, simply fill out the form on this page and a member of our team will be in touch. Or, you may call us at 440.946.2233.