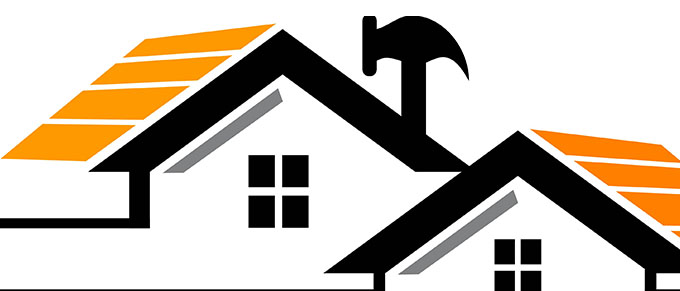 With everything else a business owner has to worry about, it's easy to understand how annual maintenance of their commercial roof can fall by the wayside. However, the failure to find and correct minor roof defects and deterioration in the early stages is the greatest cause of roof damage.
Professional roofing contractors, designers and manufacturers all agree that a yearly roof system inspection, including necessary wear and tear repairs, will prolong the life of your commercial or industrial building's roof. An annual maintenance and repair program can save your company thousands of dollars and greatly decrease the chance of devastating roof damage.
Commercial roofs are designed as 10, 15, 20 and, in some cases, 30-year roofs. These designations should not be interpreted to mean that the roof will not require maintenance for the stated period. Roofs that are not maintained will, in all probability, require replacement at or before the end of the stated period, while those that are maintained properly can be expected to serve well beyond.
Regular roof inspections also can prevent costly problems from causes that are not covered by manufacturers' guarantees, such as damage from vandalism, damage caused by other contractors on the roof or even structural deterioration.
Example #1: Lack of Maintenance Leads to Costly Results
Recently, a building owner called Roberts Roofing after noticing minor leaks and mold on interior walls. Since the roof was installed 10 years ago, the customer felt a repair was all that was needed. However, the roof had never been inspected after completion, and several matters had compromised the roof system:
Leaves and debris from surrounding trees had clogged one of the roof drains and caused damaging ponding.
Storms had caused tree branches to break open the perimeter wall flashings, resulting in the mold.
An HVAC company installed a new unit without calling a professional roofer. The seal was inadequate, causing damage to the roof and insulation.
These three items caused a situation where a repair quote turned into a major roof replacement costing the owner tens of thousands of dollars more than he expected and robbing him of 10 additional years of performance from his original roof installation. If inspection with maintenance had been performed annually for several hundreds of dollars per visit, he could have saved tens of thousands of dollars.
Example #2: Annual Maintenance Prolongs Life of Roof
An educational center had its facility completely reroofed over a 20-year period. The customer had Roberts Roofing perform inspections with maintenance on the entire facility every year since the first roof was completed. Minor repairs are done yearly, and many potentially damaging problems have been repaired before causing major issues. As of our last inspection of the facility in June 2016, roof sections that were installed 22 years ago with a manufacturer's warranty are still performing well, and we do not anticipate a need for replacement for at least 10 more years, if not longer. The yearly program has worked very well for the center and has saved it a great deal of money over the years. This has allowed the center to budget for much needed projects in its community instead of spending those funds on reroofing.
Roberts Roofing Company has been a leading provider of innovative commercial and industrial roofing solutions in Cleveland, Ohio since 1981. We provide commercial repair, replacement and maintenance to serve companies of all sizes in Ohio and the surrounding region, offering a combination of technical expertise, custom solutions and quality workmanship to every project.
To find out more about selecting a commercial roofer in Cleveland, Ohio, simply fill out the form on this page and a member of our team will be in touch. Or, you may call us at 440.946.2233.