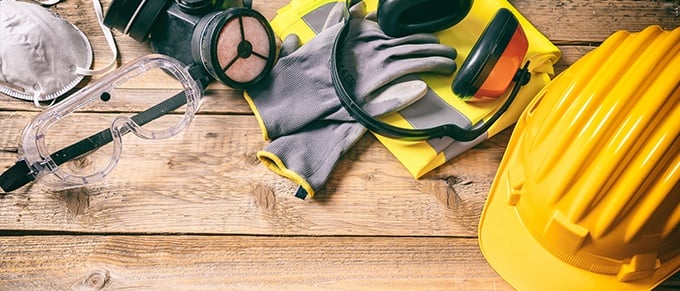 At a time when there is nothing normal about everyday life and most businesses were temporarily shuttered, it can be difficult to go about business as usual. Every member of the Roberts Roofing Team wishes the very best for our customers, community and the healthcare professionals working hard to protect and heal those afflicted with the coronavirus (COVID-19). Using good common sense will help us navigate the challenging weeks ahead.
Like you, we are doing everything we can to protect the safety of our families and our employees. Due to the nature of our business, we have the luxury of working in open spaces outdoors as opposed to indoors in close contact with one another. As we continue to work on roof projects, please be assured that we will never jeopardize the safety and health of any of our customers or employees. There is virtually no risk to any of your employees or ours when we conduct roofing work.
In the event that one of our employees needs to enter your facility (to look for electrical conduit on the interior roof surface, for example) we have established protocols to ensure peace of mind for all parties involved. In addition to following all safety guidelines established by the World Health Organization, Roberts Roofing is taking the following precautions:
We will only enter a customer's facility as an absolute last resort. The decision will be based on whether it is deemed necessary to complete the work at hand.
We will maintain a minimum distance of six feet or more from any individual without exception.
We will not make any physical contact with any object on your premises without wearing gloves
There will be no physical contact with any individual.
We sincerely appreciate your support and trust in Roberts Roofing. We are all experiencing uncertainty and challenging times at work and in our homes. We will make the adjustments you require as we move forward in the weeks ahead. As always, you can count on us to be
accessible and committed to your business. If you have any questions for our team, just give us a call.
Roberts Roofing Company has been a leading provider of innovative commercial and industrial roofing solutions in Cleveland, Ohio since 1981. We provide commercial roof repair,
replacement and maintenance services to serve companies of all sizes in Ohio and the surrounding region, offering a combination of technical expertise, custom solutions and quality workmanship for every project.
To find out more about selecting a commercial and industrial roofing contractor in Cleveland, Ohio, simply fill out the form on this page and a member of our team will be in
touch. Or, you may call us at (440) 946-2233.