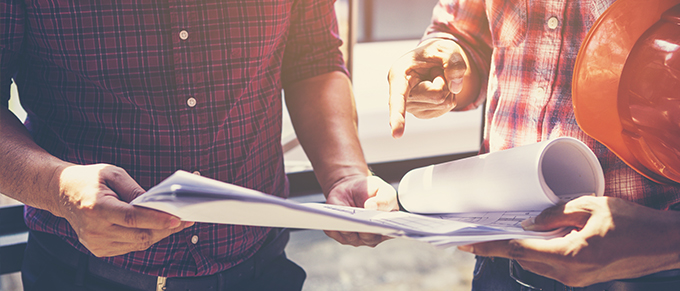 It is understandable that many commercial building owners don't possess in-depth knowledge of roofing systems, materials and what it takes to get a job done correctly. Roofing consultants can play an important role on complex roofing projects, such as intricate roof surface layouts and specialized facilities designed for a specific purpose (e.g., a refrigerated warehouse consisting of an entirely enclosed industrial freezer) but in many cases, you can achieve considerable cost savings by working with a qualified commercial roofing contractor who can serve as a consultant for your roofing job.
So, how to decide? Here are four factors to consider.
Repair or replace? Roberts Roofing works with customers to determine whether a complete roof replacement is necessary. We'll never steer you toward more work than you need. If we can find a way to extend the life of your roof, we'll propose repairs that will make your current roof last longer. We're interested in building a long-term relationship with you, so we'll never steer you in the wrong direction. There are many factors to consider when looking at the overall life cycle of a commercial roof. We have the experience to weigh each factor to arrive at the right decision.
System/Product Selection. Different roofs call for different roofing systems. We'll assess your needs, considering the age of your roof, foot traffic, drainage considerations and the surrounding environment. Then we'll present you with options that take into consideration how long you foresee occupying your building, and what its intended use is. We'll never sell you a one-size-fits-all solution for your roofing needs. We aim to be as cost-efficient as possible, but we won't steer you toward products that don't match your needs just to save a few dollars. In this sense, we serve as an unbiased consultant without a vested interest in one system over another.
Warranties. Like any other product you purchase, a new roofing system is almost always accompanied with a warranty from the material manufacturer. Roberts Roofing is fully certified to help you understand manufacturer warranties and insurance information. Roberts Roofing is one of a few select contractors that have earned the GAF Masters Select™ Certification that allows us to offer these warranties. When we issue a warranty, it comes directly from the manufacturer. We'll never cut corners and compromise; if any repairs need to be done, we'll make sure you understand the warranty and complete the work required.
Foreman. When you work with a qualified commercial roofer, you'll have an experienced foreman that will keep the roofing crew working in perfect synchronization so that your work comes in on time and on budget. In most cases, there is no need to hire a roofing consultant when you have a highly qualified foreman. At Roberts Roofing, our foremen supervise a 5-9-man roofing crew, from tear-off to installation.
Again, for highly complex roofing jobs, a skilled commercial roofing consultant can play a valuable role. However, most jobs are straightforward and you don't need the extra expense of a consultant. We'll be honest with you and recommend a consultant that meets your needs when the job calls for it.
Roberts Roofing Company has built a track record of providing thorough, professional, reliable and high-quality roofing services. Our experienced professionals are happy to help any client assess their roofing needs, select a roofing system and get a project underway.
Roberts Roofing Company has been a leading provider of innovative commercial and industrial roofing solutions in Cleveland, Ohio since 1981. We provide commercial repair, replacement and maintenance to serve companies of all sizes in Ohio and the surrounding region, offering a combination of technical expertise, custom solutions and quality workmanship for every project.
To find out more about selecting a commercial roofer in Cleveland, Ohio, simply fill out the form on this page and a member of our team will be in touch. Or, you may call us at (440) 946-2233.