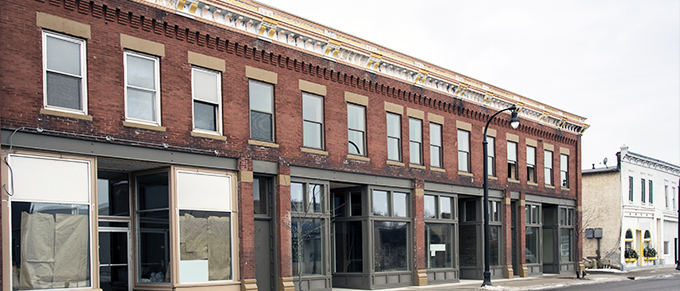 In a recent blog we addressed the tax advantages for commercial builders and developers to invest in new federal opportunity zones to improve economically distressed communities and receive a tax credit for doing so. Another attractive federal program provides a historic preservation tax credit for private sector investment in the re-use and rehabilitation of historic buildings. Specifically, a 20 percent income tax credit is available for the rehabilitation of historic, income-producing buildings that are determined to be "certified historic structures."
Ohio offers a state historic preservation tax credit to leverage the private redevelopment of historic buildings. Since the inception of the program, which makes available a state tax credit up to 25 percent of qualified expenditures incurred during rehabilitation projects, tax credits have been approved to rehabilitate 557 historic buildings in 68 Ohio communities. For 2019, applications are due by April 1, 2019.
Giving the Roof Some Credit
It's all too easy for commercial building owners to overlook what's at the top of their buildings. Given evolving technology and mechanical considerations on flat roofs, owners of historic properties should make certain to not jeopardize approval of their projects for tax credits. As a leading commercial roofer in Cleveland, Ohio, Roberts Roofing Company is committed to the standards of roofing quality that help building owners preserve historic aspects of buildings and qualify for historic tax credits. We're often called upon to tackle projects under unusual circumstances and at special places, including historic sites.
For example, five years ago we were called in when the 150-year-old Western Reserve Historical Society in Cleveland, Ohio was experiencing leaking issues in the genealogical center of its Research Library. This building holds priceless records dating back more than 400 years. We specified a roof system for the 13,500-square-foot project for a roofing solution that would protect the priceless documents stored inside. In addition to the need for roof replacement, the surrounding brick parapet walls were damaged and needed to be removed three feet down and rebuilt. It's not uncommon for us at Roberts Roofing to work on complicated, intricate or special roof projects like this.
The next time you need to ensure that your application for a state or federal tax incentive will not be compromised by your roofing system, give us a call for a consultation. You'll want to hire a commercial roofer with experience in working with multiple roofing systems and structural challenges.
Roberts Roofing Company has been a leading provider of innovative commercial and industrial roofing solutions in Cleveland, Ohio since 1981. We provide commercial repair, replacement and maintenance to serve companies of all sizes in Ohio and the surrounding region, offering a combination of technical expertise, custom solutions and quality workmanship for every project.
To find out more about selecting a commercial roofer in Cleveland, Ohio, simply fill out the form on this page and a member of our team will be in touch. Or, you may call us at (440) 946-2233.