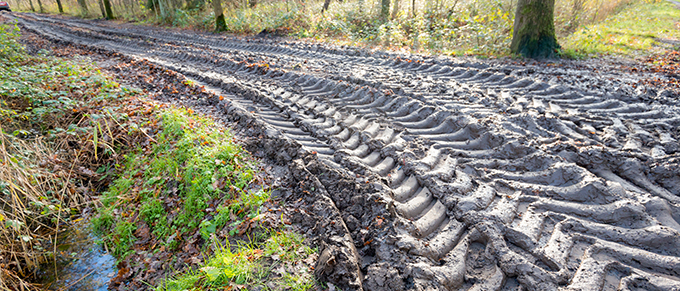 What do you do when you need to replace your commercial roof and a portion of the roof is inaccessible…even dangerous to approach? That's exactly the situation that Bar Processing, a Wickliffe, Ohio-based steel bar processor, found itself in two years ago. The owner clearly needed to work with a commercial roofing company that could offer a creative solution.
Challenge
Not all roof replacements are straightforward jobs, and this job had its own set of challenges. Over a 10-year period, Roberts Roofing Company had replaced all of the roof sections on the 200,000-square-foot Bar Processing facility—with one exception. One roof section at the back of the plant was situated over the electrical substation, which provided power to the entire plant's lighting, machinery and anything else requiring electricity, including five overhead cranes.
The roof section, which required a complete roof and structural decking tear-off, is located at the rear of the building, 40 feet below the main roof and 425 feet away from the nearest access road. To make matters even more challenging, the terrain near that road was a combination of woods, 8-foot-tall reeds with vegetation debris, along with factory debris accumulated over 50 years. The entire area was swampy; however, in the driest periods, 2-3-foot-deep mud ruts had been created from traversing the terrain. What's more, there were live, high-power electrical lines within 18 inches of the deteriorated roof deck. The power could not be shut off for more than a couple of hours at a time, as the plant needed to operate full-time to produce Bar Processing's products.
Solution
This job clearly called for an unconventional approach, and our professionals collaborated to come up with the solution. Roberts Roofing field personnel, supervisors and the roof foreman worked with our talented equipment manager to devise the plan. Our equipment manager took our company's 4WD tractor with a brush hog attachment and chainsaw to clear a 425-foot-long by 12-foot-wide path. This required the removal of standing and downed trees, clearing the brush and reeds, and removing approximately two dumpsters of related factory debris.
Roberts Roofing still needed to determine a solution for getting the roofing equipment and material to the roof and the roofing debris back out to the dump trucks. Once again, our equipment manager came up with the solution to use the company's 4WD Telehandler to negotiate the deep ruts and deliver the material to the roof section and remove the debris. He fabricated a uniquely designed bucket 10 feet long and 3 feet deep to fit the Telehandler, which allowed us to deliver the equipment and material to the roof, and then remove the debris and safely dump it into our dump trucks.
With teamwork, special equipment and an unconventional approach to a challenging situation, Roberts Roofing was able to get the job done. The job went smoothly and safely with no interruption to our client's production schedule.
Do you have questions regarding challenging commercial roofing jobs, or any other roofing matter? We would be happy to speak with you.
Roberts Roofing Company has been a leading provider of innovative commercial and industrial roofing solutions in Cleveland, Ohio since 1981. We provide commercial repair, replacement and maintenance to serve companies of all sizes in Ohio and the surrounding region, offering a combination of technical expertise, custom solutions and quality workmanship to every project.
To find out more about selecting a commercial roofer in Cleveland, Ohio, simply fill out the form on this page and a member of our team will be in touch. Or, you may call us at 440.745.8578.