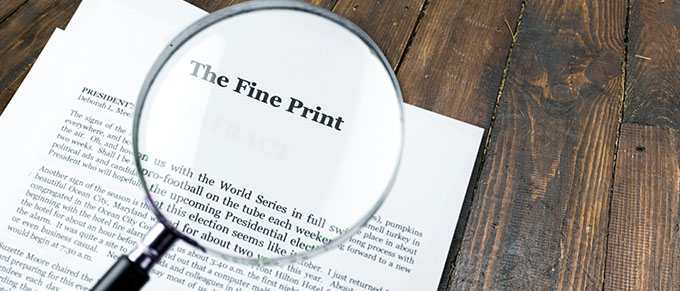 When you undertake the major expense of installing a new roof, you'd like to think that roof will last for the duration of the manufacturer's warranty—typically 20 years or so. Like most major investments, the performance of the roof depends on proper maintenance. Still, many commercial building owners are unsure of whom to call should a problem arise.
Relax: We Have You Covered
Let's say you have a leak. You know you are only part of the way through your warranty. Do you call the manufacturer or your commercial roofer? That part is easy—your roofer should always be your first point of contact.
First, a bit of background. When Roberts Roofing issues a warranty, it comes directly from the manufacturer. Here's how it works: When a new roof is installed, the manufacturer sends a representative out to the site to conduct a full inspection. If anything needs to be adjusted, the professional roofing contractor does it at that time. Your repairs should be made at no cost to you. (The only exception would be damage due to outside forces, such as a tree limb puncturing a membrane, or damage caused by an HVAC crew. Still, your roofer can make the repairs.)
Regular Maintenance Matters
If you buy a new car that has a three-year or 36,000-mile warranty, but you never change the oil or have the car inspected, would you still expect the automobile manufacturer to honor the warranty? Not a chance. The same hold trues with commercial roofs. It's not a matter of warranty vs. maintenance after all. Manufacturer warranties require periodic maintenance with repairs to maintain the warranty. If the manufacturer receives a call about a problem with the roof, their first call will be to your commercial roofer to find out if your company has been conducting regular maintenance.
The professionals at Roberts Roofing recommend two inspections per year—one in spring and one in the fall. Even one inspection is better than none at all. Careful maintenance will identify issues before they become major problems and add years to the life of your roof. And by conducting maintenance at regular intervals, you can rest assured that you are also protecting all of your valuable assets inside the building.
Know Your Warranty; Track Your Maintenance
It's always smart to have a written copy of your manufacturer warranty and to understand what it covers. You will want to keep track of your inspections and any repairs that are made. At Roberts Roofing, we keep our customers' maintenance records on file at all times. We keep track of any repairs that need to be made over the course of your warranty.
Don't Sweat It: Consider an Annual Commercial Roof Maintenance Agreement
When you have an annual commercial roof maintenance agreement from your professional roofer, you don't have to worry about remembering to call for your inspections—it's all on us. We'll schedule the inspections ahead of time, always letting you know when the inspections will take place at your convenience. Regularly scheduled maintenance will catch any unexpected issues and address them immediately. Here's how they work:
All comprehensive maintenance contracts are designed for warranted and non-warranted roofing systems for a set fee
A comprehensive maintenance contract can be combined with leak repair credit for an all-inclusive roof solution
Every roof system should be protected by a maintenance contract as manufacturers' warranties do not always cover all roof issues that may arise
Not only is a yearly preventive maintenance and repair program important, but the contractor you choose to work with is also paramount to the life expectancy of your roof. Roberts Roofing Company, a qualified, experienced commercial roofing contractor, has maintenance crews that hold up-to-date certification in roofing repair technique and training.
Roberts Roofing Company has been a leading provider of innovative commercial and industrial roofing solutions in Cleveland, Ohio since 1981. We provide commercial repair, replacement and maintenance to serve companies of all sizes In Ohio and the surrounding region, offering a combination of technical expertise, custom solutions and quality workmanship for every project.
To find out more about selecting a commercial roofer in Cleveland, Ohio, simply fill out the form on this page and a member of our team will be in touch. Or, you may call us at 440.946.2233.