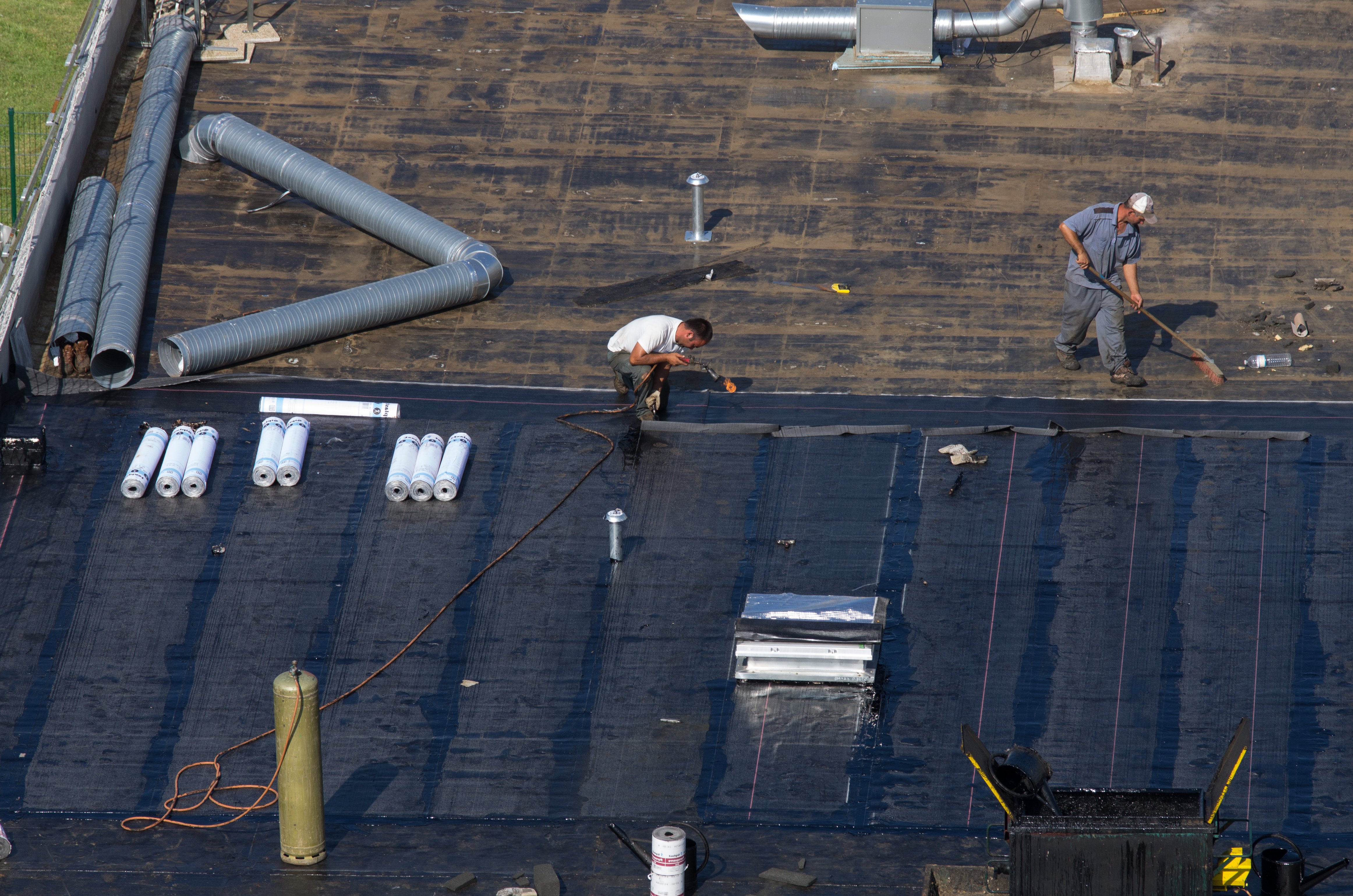 When commercial building owners consider the investment in their commercial roof, they often look at the initial cost of installing or replacing the roof and the warranty that comes with it at installation. However, there are many factors to consider when looking at the overall life cycle of a commercial roof. Let's look at a few of most important factors affecting the performance and expense of a flat roof. They generally fall into three phases: new roof, maintenance and restoration/replacement.
New Commercial Roof
Considerations:
How long do you plan to occupy the building?
What is your intended use for the building?
What is the surrounding environment? (e.g., airport proximity, harsh chemicals, temperature variations)
Does the federal, state or local government provide tax incentives for alternative roof designs for greater energy-efficiency or green products?
The answers to these questions will dictate the quality of materials you use—a very important factor in determining the life expectancy of a roof. For example, you'll want to choose materials that will work well with both the intense UV rays we experience in the summer as well as harsh winter weather conditions.
By working with a roofing consultant to help you make the right choice, you can be certain you are making a choice that will best match the answers to the questions above. The quality of workmanship and the material you use will go a long way in extending the life of your roof.
Maintenance of a Flat Roof
Considerations:
How often should you get maintenance inspections?
What is the expected foot traffic on your flat roof?
What internal/external factors can threaten your flat roof?
When considering the life cycle of a roof, all too often commercial and industrial building owners forget to consider maintenance costs or focus too much on the warranty of the new roof. If a flat roof is expected to last roughly 20 years, but begins to incur substantial maintenance cost in the latter five years – or even needs a total roof replacement – then the life cycle cost increases. As we've mentioned in previous blogs, ongoing maintenance is critical—when a problem is detected early, it can double the life of a roof. System components must be inspected on a regular basis.

Restoration/Replacement of a Commercial Roof
Considerations:
Will multiple repairs be a short-term fix to severe damage?
Has a small leak become a major compromise to the roofing system?
Will you end up spending more money on a series of repairs than one restoration?
Restoration offers some attractive benefits that will allow you to cost-effectively gain more life from your existing – and still sound – roof. For example, restoration options from Roberts Roofing will address additional roof problems you may be facing, such as:
Lack of surface protection from the elements and/or foot traffic
Cracked or splitting roof with little or no internal leakage to date
Aged roof which is no longer under warranty
Again, a professional roofing company can help you make the proper assessment.
While the life expectancy of your roof is largely dependent on the materials you select, you must consider all the other factors that affect the roof's life cycle, such as our Northeast Ohio weather, maintenance and repair costs and the credentials of your commercial roofers.
To learn more about selecting a commercial roofer in Cleveland, Ohio, simply fill out the form on this page and a member of our team will be in touch. Or, you may call us at 440.946.2233.