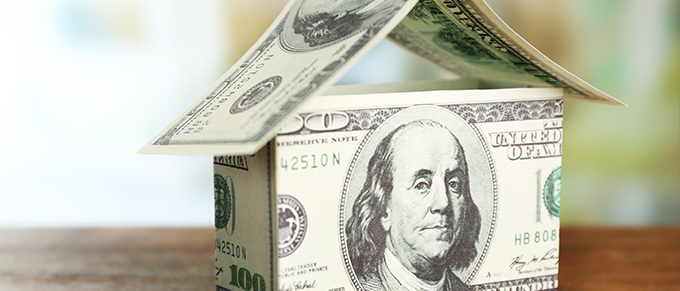 A commercial roof replacement is a major endeavor, so it comes as no surprise that one of a building owner's first considerations is cost. Roofing costs can vary considerably, so what should a building owner expect when receiving quotes from commercial roofers?
Many factors and variables contribute to the total price when replacing a commercial roof system. Is it a complete tear off? Is there decking that needs replaced? Is there steel or wood decking? Is it a recovery/board over? Is the replacement warranted? All of these variables factor into overall pricing when considering any type of commercial roof work.
As a commercial building owner or manager, it will be important for you to know exactly what costs, in detail, you can expect when contracting work for your commercial roof system. A quality commercial roofing contractor will be up front and transparent when providing proposals and quotes to a prospective customer.
Here are some things to look for:
Materials used: Different materials generate different costs. A built-up asphalt roof will be priced differently than a single-ply membrane system. Sometimes it will be more, sometimes less. Material pricing is constantly fluctuating, so ask your contractor what the differences are that moment and what material specification is the best fit for your facility.
Total cost, with installment breakdowns. A simple repair will almost always be a single cost due at completion. A major roof replacement will likely be paid in installments. You should know the amount due upon signing and the amount due upon completion.
Warranty cost and details. Most manufacturer warranties are separate costs that are built into the proposal or represented as an added cost to the work quoted, giving you the option to choose. It should be clearly spelled out in the proposal how the warranty is figured, if applicable.
Extras and unforeseeable add-ons. Here at Roberts Roofing, we like to make sure our customers plan for additional costs for anything we may discover during the reroofing process. For example, let's say you would like to replace your old roof, and there are two roof systems stacked on one another. This situation would require a complete tear off, down to the bare decking, and the installation of new insulation and membrane. Until the tear-off process has begun, we can't see all of the exposed decking. The replacement of new decking due to a rotting deck would mean an extra cost per square foot.
The contractor should also keep you in the loop of how much decking is being replaced for budget and safety reasons alike. The bottom line? A fully transparent quote will include these variables.
These are just a few things to look for when considering major commercial roof work on your facility. Veteran and professional commercial roofing contractors preach transparency when doing business, and are more than happy to answer any cost or pricing questions you may have. Transparency and education go hand in hand, and both facets are important when choosing the right roofing contractor.
Roberts Roofing Company has been a leading provider of innovative commercial and industrial roofing solutions in Cleveland, Ohio since 1981. We provide commercial repair, replacement and maintenance to serve companies of all sizes in Ohio and the surrounding region, offering a combination of technical expertise, custom solutions and quality workmanship to every project.
To find out more about selecting a commercial roofer in Cleveland, Ohio, simply fill out the form on this page and a member of our team will be in touch. Or, you may call us at 440.508.4068.