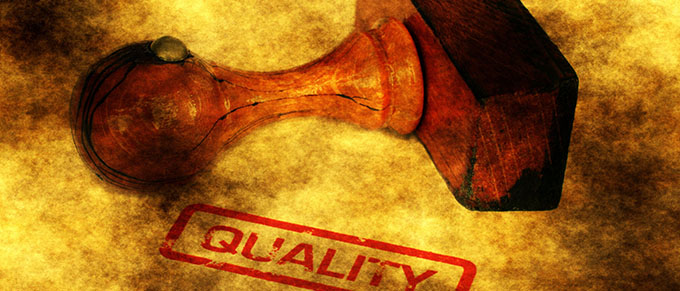 Warranted roof systems are the gold standard of the commercial roofing industry. Just like any other product you purchase, a new roofing system is almost always accompanied with a warranty from the material manufacturer. These warranties can range anywhere from five to 35 years.
The commercial and industrial roofing experts at Roberts Roofing Company work with a variety of roofing material manufacturers who promote different roofing specifications. These roof "specs" require us to apply the materials in precise methods using specific materials. Following the manufacturer's specifications always grants our customers a complete "No-Dollar-Limit" (NDL) warranty along with your new roof system.
For example, the industry standard for securing a new roof membrane to the structural roof deck was to fasten in the seam, which meant driving a screw through the new roofing membrane every 12 inches. Current specifications allow a Rhino Bond fastening system that does not penetrate the roofing membrane; it also provides a higher wind uplift rating than the old method or even fully adhered systems. This procedure takes a substantial investment in equipment as well as classroom and onsite training by the manufacturer's representative. Roberts Roofing has proactively invested in the equipment and training to provide our customers with this improved specification.
For example, a single-ply roofing system, mechanically attached to a steel or wood deck roof surface, with materials purchased from the GAF Corporation, and applied by Roberts Roofing professionals, can automatically secure a minimum guarantee of 20 years of labor and material NDL warranted coverage through your provided warranty.
Roberts Roofing is one of a few select contractors that have earned the GAF Masters Select™ Certification that allows us to offer these warranties. It is important to know that any roofing manufacturer offering extended NDL warranties require documented yearly inspections with maintenance by the certified roofing contractor at the owner's expense. Given this is a new roof, the cost for doing the inspections and maintenance is nominal to the expense of a premature roof failure. Similar to the warranty on a new car, you are still responsible for oil changes and proper maintenance of the vehicle.
Roberts Roofing is held to highest possible standards by all the manufacturers we work with. We would be more than willing to discuss any warranty-related questions you may have.
Roberts Roofing Company has been a leading provider of innovative commercial and industrial roofing solutions in Cleveland, Ohio since 1981. We provide commercial repair, replacement and maintenance to serve companies of all sizes in Ohio and the surrounding region, offering a combination of technical expertise, custom solutions and quality workmanship to every project.
To find out more about selecting a commercial roofer in Cleveland, Ohio, simply fill out the form on this page and a member of our team will be in touch. Or, you may call us at 440.946.2233.