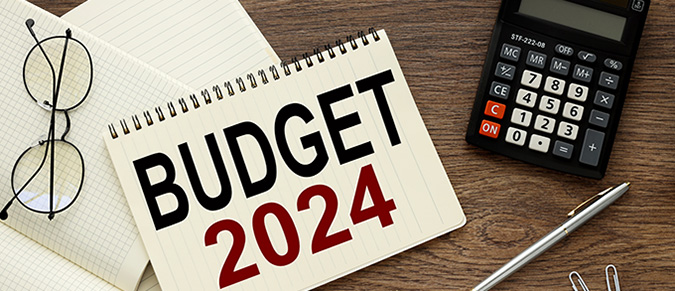 When it comes to your commercial building roof, developing a budget and plan to care for your roof in the coming year can not only save you thousands of dollars, but help prevent huge disasters before they happen. Now is the time to create a budget that includes costs for your roof in 2024 to save you money down the road.
Commercial Roof Checklist for 2024
Northeast Ohio building roofs go through a lot in a year. Our dramatic weather changes throughout all four seasons can create problems even for newer roofs. Planning for 2024 involves taking proactive steps now to ensure your building is ready for another year of Ohio weather and can save you tons of money in the long run.
Here are 7 tips to get your roof ready for 2024:
1. Inspect. Pro roofers can spot potential problems that may be small now but could turn big and costly if not addressed quickly. A professional roofer can examine every aspect of your roof and assess, photograph, and show you any areas of weakness or vulnerability.
2. Repair now. Issues uncovered in your inspection should be taken care of before small problems have a chance to grow big. Our winters are wet, windy, and icy, and all of these conditions can mean very expensive repairs to much more than your roof if they are ignored.
3. Create a maintenance schedule. Along with the initial inspection, work with your roofing company to budget for and schedule proactive roof maintenance visits throughout the coming year. Proactive inspection and routine maintenance helps you find damage and address it promptly, before it has a chance to get worse.
4. Reach out after storms. Don't rely solely on scheduled maintenance to catch roofing issues. Harsh winds, rain, hail, snow, and ice storms can leave massive roof damage in their wake. Contact your roofing professionals for inspections after any major storm to inspect your roof and protect your investment.
5. Check your warranty. If your roofing system is still under warranty, be sure you know when it ends and whether any extended warranties might be available. If your warranty has or will soon end, you will want to consider that when budgeting for 2024 repairs.
6. Strategize. Is 2024 the year to do a total roof replacement? Consider the age and condition of your roof; there are only so many repairs that can be done before the entire roof needs to be replaced. Discuss your options with a trusted roofing professional.
7. Don't forget inflation. The cost of continues to go up, and building materials are no exception. Whatever you allocated for previous years in roof maintenance and repair may need to be increased for the new year.
We Can Help You Budget
Roberts Roofing works with companies with all types and sizes of budgets to create a plan to proactively manage and care for your roof throughout the coming year, protecting your investment and maximizing the life of your roof. We have been a trusted roofing partner to area businesses and professionals for over 40 years. Contact Roberts Roofing online or call us at 440-946-2233 to get started on a 2024 protection plan.