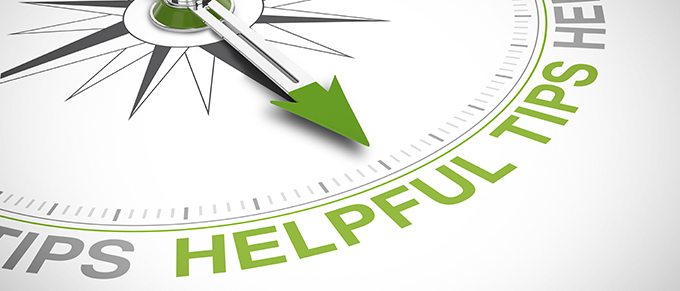 In the spirit of the 2016 holiday season, we thought we'd share 12 tips from this year's blogs to help you address your commercial roofing needs in 2017.
1) Safe Practices
Your commercial roofer should train its staff and stay updated on safety and injury prevention techniques—not just the safety of the workers, but the safety of your building and the employees inside of it. Just as we conduct ongoing safety classes, keeping your own employees in the safety loop will help them become active participants in your safety program.
2) Maintenance is a Must
Remember, just as you would with an automobile, you need to keep up with proper maintenance for your commercial roof. A new roof is a large capital expense—maintenance and periodic roof inspections will expand the life expectancy of the roof system beyond the warranty period.
3) Communication is Key
Whether you need repairs or replacement, your commercial roofer should let you know exactly what to expect, including the time it will take to complete the job and which weather conditions will cause delays. Good roofing contractors are in touch with their customers at all times. You have a right to expect your commercial roofer to be on time and on budget, with minimal disturbances.
4) Ask Questions
Your commercial roofer should be in good standing with the top commercial roofing manufacturers. Be sure to ask questions, require documentation and get to know the contractors bidding on your roof project. You should also ask for a list of completed jobs that are similar or greater in scope of work than your project.
5) Know Your Warranty
Get your manufacturer warranty in writing and be sure you understand what the warranty covers when your new roof is installed. Just as you would with your vehicle, keep a careful record of all your inspections and any repairs made—you'll be glad you did.
6) Repair or Replace?
When damage occurs to your commercial roof, either from external factors or a lapse in maintenance, carefully consider whether you should repair or replace. Consider the extent of the damage, how it affects the entire building and how long you plan to own the building.
7) Plan Ahead
Make your commercial roof projects run more smoothly by planning ahead of time (the roofing season in Northeast Ohio is relatively short). Choose the right roofing system and an experienced roofing contractor for your particular job.
8) Prolong the Life of your Commercial Roof
Schedule regular roof inspections and protect your roof surface. Don't delay repairs and be sure the water runoff is working efficiently. Be sure other contractors are taking measures to prevent damage to the roof.
9) Watch for Warning Signs of Damage
If you have water stains, smell odors, detect mold or see a cracked or blistered roof surface, it's time to call in a commercial roofing professional.
10) Consider Roof Restoration
Consider the benefits of roof restoration before making the decision to replace your entire roof. An alternative to repairs or replacement, restoration allows you to cost-effectively gain more life from your existing roof when it is in fairly sound shape. As a plus, you may be able to reap tax benefits and other cost savings.
11) Go for the Pros
The contractor you choose to work with is paramount to the life expectancy of your roof. Residential and commercial roofing are as different as night and day when it comes to materials and application. Your commercial roofer should:
Be in good standing with the top commercial roofing manufacturers
Have written documentation stating that they are approved contractors to install the manufacturer's roofing systems
Provide the highest warranty available from that commercial roofing manufacturer


12) Have a Joyous Holiday Season
All of us at Roberts Roofing wish you and your family a happy holiday season. Feel free to contact us with any of your commercial roofing needs.
Roberts Roofing Company has been a leading provider of innovative commercial and industrial roofing solutions in Cleveland, Ohio since 1981. We provide commercial repair, replacement and maintenance to serve companies of all sizes in Ohio and the surrounding region, offering a combination of technical expertise, custom solutions and quality workmanship to every project.
To find out more about selecting a commercial roofer in Cleveland, Ohio, simply fill out the form on this page and a member of our team will be in touch. Or, you may call us at 440.946.2233.